Why Buy From Us?
Why should you buy your suppressor from The Sharp Shooter? Well other then us having a extremely knowledgeable staff who can help you pick out the perfect silencer for all your firearms we…
Can help you with the paperwork submission process so we can get your form 4 submitted as fast a possible via Silencershop
Have gunsmiths on staff who can thread your barrels, get your silencer specific muzzle breaks installed correctly, and tune your firearms for the best performance possible while running suppressed.
MOST IMPORTAINTLY we have a range so while your waiting for your form 4 to be approved by the ATF you can come and use your silencer on the range, so instead of waiting 9 months to shoot your silencer you can shoot it day one!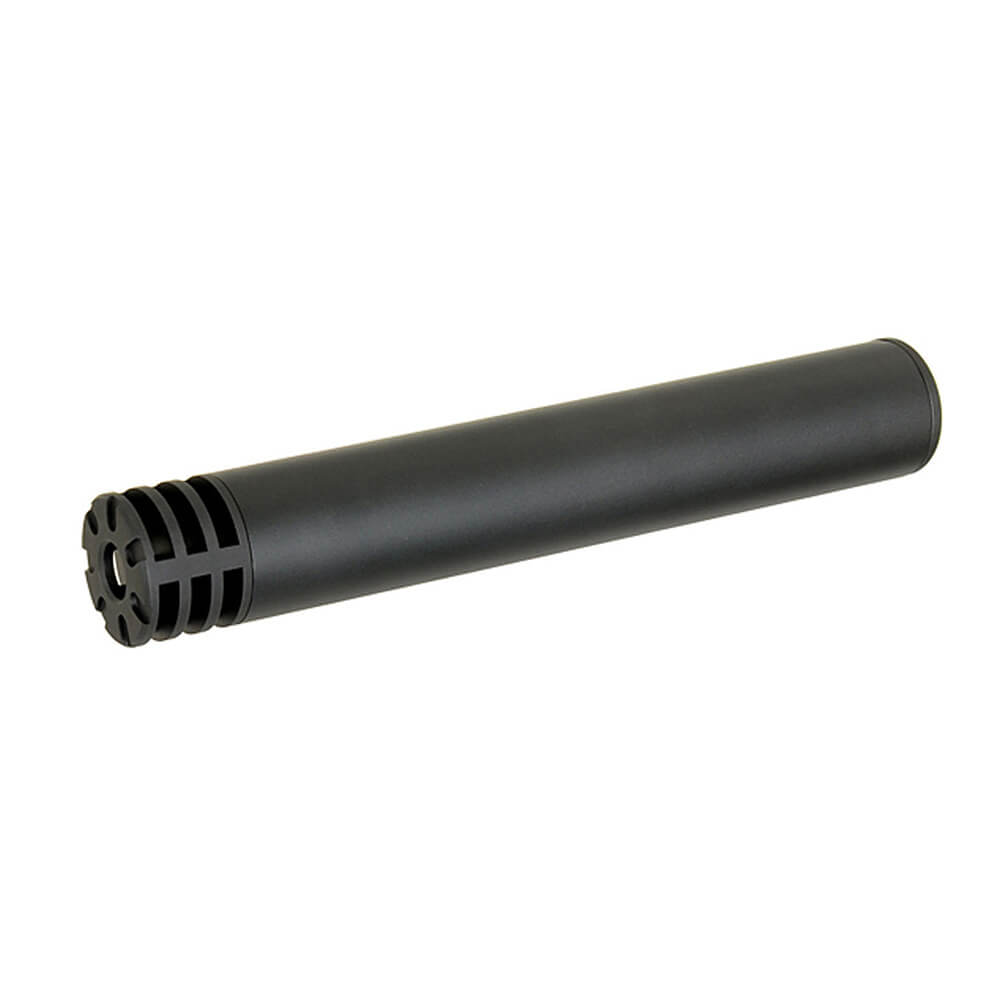 How to Buy a Silencer
So you want to buy a silencer or have us handle a transfer for you? Here are the next steps you need to take so that we can get your Form 4 submitted as quick as possible.
STEP 1: Pick our your suppressor! Stop by the shop and we will help you pick out the best silencer possible for your needs. We require at least half down on your suppressor to begin the paperwork process and you will have 90 days to pay off the balance. 
STEP 2: Create an account on www.silencershop.com and purchase a Tax Stamp and a Trust if you want to use one. If you don't purchase a trust silencershop will process your submission as a individual.
STEP 3: Create a ATF E-Forms account at https://eforms.atf.gov/ using the same exact name and email address you used on silencershop.com. Make note of your username and PIN number as you will need that to certify your Form 4
STEP 4: Download the Silencershop app on your smartphone and login to your account, once you are logged in navigate to the "Photo" option and snap a selfie against a white wall for your passport photo 
STEP 5: Come back to the shop and use our Silencershop Kiosk to take your fingerprints 
STEP 6: Sign the Docusign! After steps 2-4 are complete Silencershop will send you a docusign for you to review and sign 
STEP 7: Once you have signed your docusign and your form 4 is ready to process you will receive a email from silencershop saying "Ready to Certify". Once you receive this email give us a call at 361-288-GUNS and we will schedule a time to get your form certified using your ATF E-forms username and PIN number. 
STEP 8: Once your form is certified it be approximately a 9 Month wait for your Form 4 to be approved. While your waiting for approval feel free to come use your silencer on our range. When your form is approved you will receive a email from the ATF and a call from us to come pick up your Silencer!  
Silencer FAQs
Is it legal to own a silencer?
Under federal law, it has never been illegal to own a silencer. If it is legal for you to buy a handgun, and you live in a state that allows ownership, then it is probably legal for you to own a silencer. The basic requirements are as follows:
You must be at least 21 years old

You must live in a state that allows ownership

You must not have any felony convictions
Do I need a special license to own a silencer?
No! There are some rumors that you need to have a "Class 3" license to own a silencer; but, this simply isn't true. You do have to pay for a "tax stamp" when you first buy the suppressor – but there are no ongoing fees or licenses required. This tax is similar to paying sales tax on a purchase, except that it goes to the federal instead of the state government. 
Do I give up any rights when I buy a silencer? (Will the ATF start showing up to search my house?)
No. This often comes up because of the mistaken belief that a "Class 3″ license is required to purchase a suppressor. A "Class 3″ license is a dealer license – and the ATF absolutely can show up to search a dealer's premises; but, silencer buyers don't give up any rights at all. 
Can I use one silencer for multiple firearms?
Yes. As long as the firearms are threaded in a way that will accept the silencer, you shouldn't have any problems. 
Can I use one silencer for multiple calibers?
You can use a larger caliber suppressor to suppress a smaller caliber firearm as long as you have the appropriate adapters. Using a larger caliber silencer is not as efficient as a silencer made for the specific caliber, but it will still be a significant sound reduction in most cases. 
How will a silencer attach to my firearm(s)?
Once again, this depends on the firearm and the suppressor. The most popular methods include the following:
Some silencers will thread directly onto a threaded barrel

Some silencers require a quick-detach device (like a flash hider, muzzle brake or piston)

Some silencers are built into the firearm itself, providing an integral suppressor